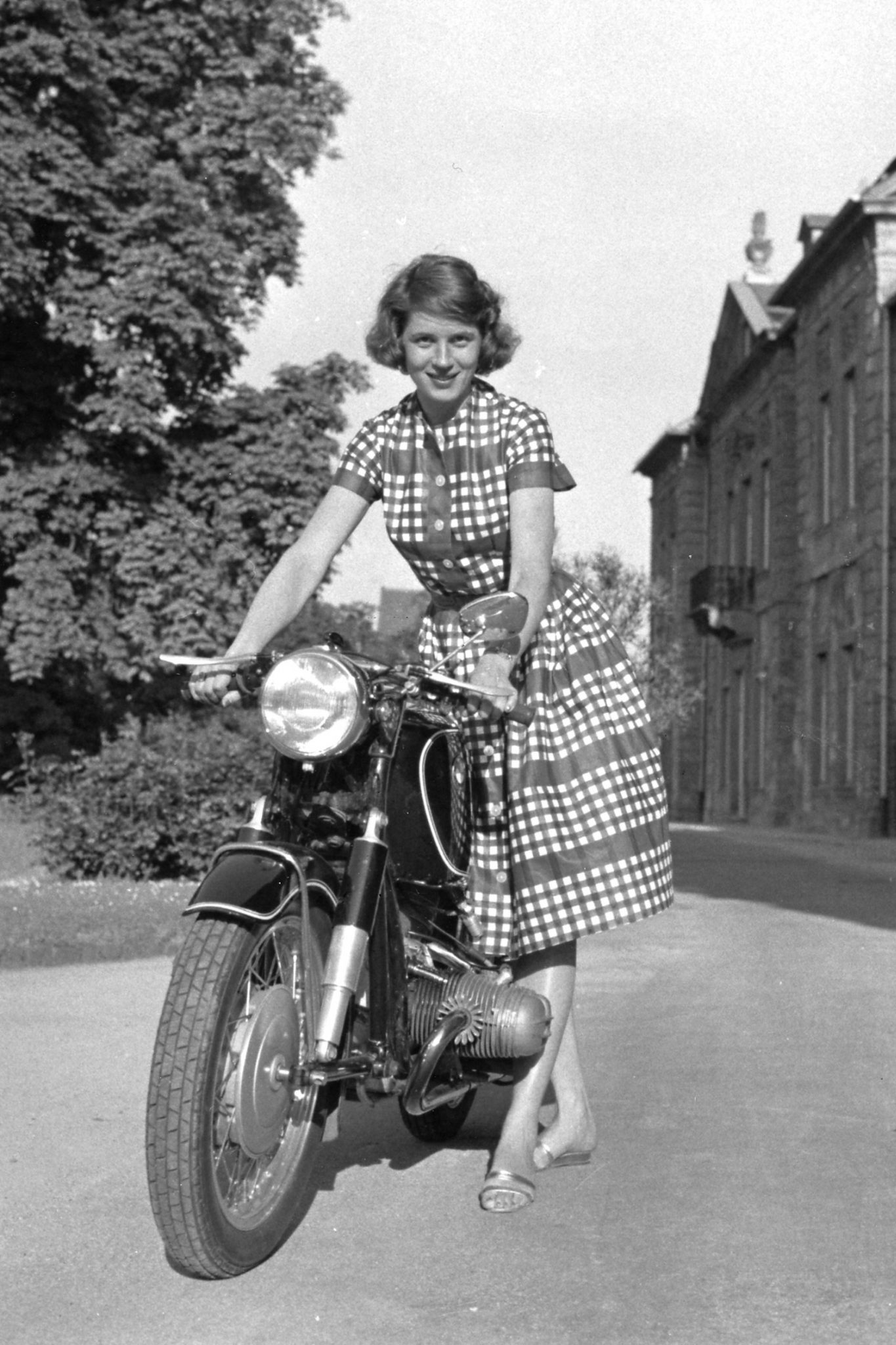 http://silodrome.com/anke-eve-goldmann/
Tons of photos can be found on Pinterest
as well. I have no idea about copyrights.
First of all, this woman actually inspired a movie character!!! How cool is that?
The movie is a 1968 film, The Girl on a Motorcycle. Anke-Eve was a woman biker who competed in endurance and circuiting racing. Heck, she even rode in winter, warranting a specially manufactured leather suit just for her.
Her accomplishments do not stop there. She was multi-lingual and taught German on an Air Force Base, but she apparently knew more languages than that. She wrote magazine articles for Cycle World.
She owned and rode the fastest BMW bike available in her time, going 100 mph.
She founded the Women's International Motorcycling Association.
Truly a woman of many accomplishments. Sadly, I found more photos than information, but I'm impressed with what I did find and I must admit, she was a looker! LOL
She def fits the strong is sexy theme.
Now, has anyone see the movie she inspired? I was looking at it on Amazon and cannot find the close captioning data. If anyone knows, do tell.