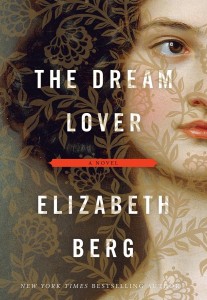 New York Times bestselling author Elizabeth Berg has written a lush historical novel based on the sensuous Parisian life of the nineteenth-century writer George Sand—which is perfect for readers of Nancy Horan and Elizabeth Gilbert.

At the beginning of this powerful novel, we meet Aurore Dupin as she is leaving her estranged husband, a loveless marriage, and her family's estate in the French countryside to start a new life in Paris. There, she gives herself a new name—George Sand—and pursues her dream of becoming a writer, embracing an unconventional and even scandalous lifestyle.

Paris in the nineteenth century comes vividly alive, illuminated by the story of the loves, passions, and fierce struggles of a woman who defied the confines of society. Sand's many lovers and friends include Frédéric Chopin, Gustave Flaubert, Franz Liszt, Eugène Delacroix, Victor Hugo, Marie Dorval, and Alfred de Musset. As Sand welcomes fame and friendship, she fights to overcome heartbreak and prejudice, failure and loss. Though considered the most gifted genius of her time, she works to reconcile the pain of her childhood, of disturbing relationships with her mother and daughter, and of her intimacies with women and men. Will the life she longs for always be just out of reach—a dream?

Brilliantly written in luminous prose, and with remarkable insights into the heart and mind of a literary force, The Dream Lover tells the unforgettable story of a courageous, irresistible woman.
Since the life of George Sand has always interested me, this is the second novel about her life that I'm reviewing for Book Babe. The first was
The Romances of George Sand
by Anna Faktorovich. That review was
What's Really Interesting About George Sand?
I also interviewed Anna Faktorovich on the subject of
Why Do We Need A Novel About George Sand?
I am still fascinated by George Sand. So I jumped on the opportunity to read and review
The Dream Lover.
I downloaded my copy from Net Galley and this is my honest review.
What I missed most in Faktorovich's book was character and relationship development. It was told in third person narrative with relatively few character scenes or dialogue. Elizabeth Berg's novel is primarily focused on character and relationships. In
The Dream Lover
we get tight character focus and complex motivations. Berg does leap backward and forward in time, but each section is clearly labeled with time and place identified. Since I already knew the events of George Sand's life, I had no trouble with this time traveling technique, but I also didn't see how the book benefited from it either.
I also feel that I didn't really learn anything about George Sand or gain any additional insight into her life from Berg's novel. Her choices about what to include in her book confirmed the usual view of George Sand. There were no surprises for me. This was a book about her unconventional lifestyle, her difficult family relationships and her romances with many important men of the period. Berg apparently chose not to believe that she learned enough about medicine from the physician who was her tutor to assist him in surgery, or that she took over his practice after his death. She mentions it as an unsubstantiated rumor that was intended to destroy Sand's reputation. Faktorovich did choose to believe it. This was one of my favorite aspects of Faktorovich's novel. As a 21st century reader, George Sand's embryonic medical career enhances her reputation for me. Another aspect of George Sand's life that was barely mentioned by Berg, but was emphasized by Faktorovich was her political activities.
It comes down to the title of my review of Faktorovich's book. What is really interesting about George Sand? Is it really her personal life? Berg only mentions Sand's novels when they were based on one of her real life relationships. Readers might think that Sand's literary specialization was the
Roman à clef
. Yet she wrote a great deal about political issues and devoted much of her life to political causes. You'd never know this from
The Dream Lover
. I think that my ideal George Sand novel would meld Berg's beautiful writing and nuanced characterization with the thematic focus of Faktorovich.
About Elizabeth Berg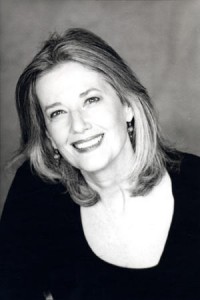 Elizabeth Berg is the author of many bestselling novels, including Tapestry of Fortunes, The Last Time I Saw You, Home Safe, The Year of Pleasures,and Dream When You're Feeling Blue, as well as two collections of short stories and two works of nonfiction. Open House was an Oprah's Book Club selection, Durable Goods and Joy School were selected as ALA Best Books of the Year, Talk Before Sleep was short-listed for an Abby Award, and The Pull of the Moon was adapted into a play. Berg has been honored by both the Boston Public Library and the Chicago Public Library. She is a popular speaker at venues around the country, and her work has been translated into twenty-seven languages. She is the founder of Writing Matters, a reading series designed to serve author, audience, and community. She divides her time between Chicago and San Francisco.
Elizabeth Berg's TLC Book Tours TOUR STOPS:
Monday, April 13th:
Reading Reality
Monday, April 13th:
Books on the Table
Tuesday, April 14th:
Let Them Read Books
Wednesday, April 15th:
History from a Woman's Perspective
Monday, April 20th:
Bibliophilia, Please
Monday, April 20th:
Bookchickdi
Tuesday, April 21st:
Unabridged Chick
Tuesday, April 21st:
The Novel Life
Wednesday, April 22nd:
Books on the Table
–
Bookstore Event post
Wednesday, April 22nd:
Kritter's Ramblings
Thursday, April 23rd:
Unabridged Chick
– author Q&A
Monday, April 27th:
Peeking Between the Pages
Tuesday, April 28th:
Books a la Mode
– author guest post
Wednesday, April 29th:
Bibliotica
Thursday, April 30th:
Life is Story
Friday, May 1st: 100
Pages a Day… Stephanie's Book Reviews
Monday, May 4th:
Laura's Reviews
Monday, May 4th:
Book Babe
Wednesday, May 6th:
Unshelfish
Monday, May 11th:
Broken Teepee