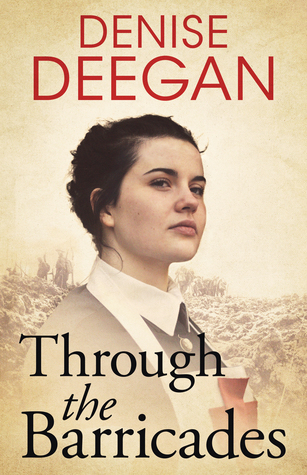 I watched
Revolution
on Netflix a few months ago. Had I not, everything contained within this novel would have been new to me. Because I watched the series, I knew what the heroine was getting herself into and that she was stupid. But she has heart and spunk, I'll give her that, and I enjoyed her tale. It's a tale of brother against brother, country against country, lover against lover, as she is an Irish rebel and he's in the British Army. At the same time he's fighting his own friends. Of course we don't realize this going into the novel at first, not unless you know your Irish history.
I loved the love story. The hero stole my own heart and that's rare. I also really liked the lesson in the pages..about how people are kept down with poverty, and nobody rises above their station without education.
The novel also showed us the kindness of many people during that time, folks who worked in soup kitchens, landlords who tried to help tenants... They may be few and far between but there was good with the bad. THOUGH I didn't really buy into Daniel's dad's change of heart.
Loved the heroine despite that fact I knew she was doing something rather idiotic--though I guess it depends on how you look at it, because as the heroine states at the end of the tale...they made a difference by changing the way some people thought and that was a start for some, while an end for others.
Highly recommend. I borrowed this on Amazon Prime.