I spotted this one on
Historical Editorial
(probably my favorite blog in the world for books. My TBR is toppling because of it!) Regardless,
The Hidden Hills Saga: Book I: Ice Whispers
by K. Willow has hit my wishlist.
Slavery of a different kind, beyond physical chains, leads to a different type of escape . . .
Marissa Kristofferson can taste freedom. Her long years of suffering at the hands of her sadistic husband, Lance, are coming to an end as he lies dying. But she is stunned when he reveals the contents of his will and what she must do to keep Kristofferson Plantation, and how he plans to keep her bound to him even beyond the grave.
The beautiful slave Lolley has always envied Marissa's life, and after learning that the master has also ordered her freed after his death, she is determined to reach for the life she wants by becoming the mistress of Marissa's son, Shane, though she does not realize the lengths Marissa will go to to prevent the match, or the far-reaching consequences that will follow.
And Shelby, the plain and dutiful slave of free blacks, is unwittingly caught in the shocking drama that unfolds as a family is torn apart. Used as a pawn in a game of rivalry, deception, and betrayal, hers is a fight for survival while attempting to remain true to herself.
Three women—so very different but each carrying dark secrets that are closely intertwined, caught in a world between slave and free, a world which is becoming more fragile and precarious as war threatens and alliances shift, and each harboring seemingly impossible dreams of a better future.
In this first book of a dark historical saga, K. Willow paints a lush, emotional portrait of scandal, murder, injustice, and the ties that bind in the antebellum South.
***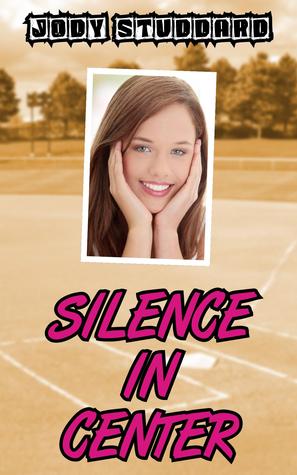 Spotted on
Deaf Characters in Adolescent Literature
: Silence in Center by Jody Studdard hit the wishlist. The heroine's situation sounds so similar to things I've faced.
Melody Gold is a fourteen-year-old fastpitch player who wants to make the move from Little League to select ball. But none of the select coaches want her since she has a hearing impairment and must wear hearing aids at all times, even during games. Unwilling to take "no" for an answer, Melody becomes determined to prove her hearing impairment is irrelevant and she can compete at the highest level. An inspiring tale for readers of all ages.
***
Spotted on
Reading the Past
,
Scandal in the Secret City by Diane Fanning
made my radar/list.
From the author of the Lucinda Pierce series, comes a thrilling new mystery, set during the Second World War . . ."
Oak Ridge, Tennessee, otherwise known as the Secret City, rose seemingly overnight in 1942, built by the US Government. No one was quite sure what its purpose was or where it came from, but there was certainly something going on . . .
Libby Clark, a gutsy Bryn Mawr graduate, is determined to find her place as a scientist in a world where women are thought better suited to housework and marriage. As the only female scientist in the top secret facility, Libby is excited to begin what she believes is important government research.
She soon begins to suspect, however, that not all is as it seems. And to make matters worse, one frosty night she discovers the dead body of her roommate s sister sprawled behind the bleachers. No one else seems to think finding the killer is important and it s up to Libby to make sense of the situation. Aided by a band of like-minded scientists, Libby follows every possible lead until she comes to a shocking and unexpected conclusion.