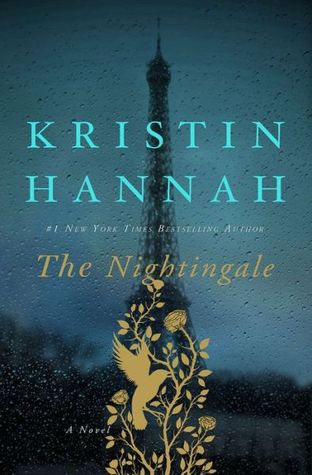 This is a story about war, the women who wait for the men to come home, the different ways women handle it, the things they'll do for their children. It's about men who train to fight for their country in hopes their families will be proud, only to end up ashamed. It's about persecution.
I thought this novel started a bit rough. We meet two women, sisters, Isabelle and Viann. Viann seems weak, lost now that her husband has gone to war, spineless, with no drive to defend others or see what's going on around her. Isabelle is the opposite: brave, daring, angry, ready to flaunt rules, including that of the Germans, whether it means distributing fliers or taking downed RAF pilots over the mountains to Spain. But she's also a bit irritating in that she doesn't help Viann much around the house and does behave like a petulant child much of the time.
But as the book and story progress, as events unfold, we see both women grow. In times of war, of duress, in harrowing situations, is that not when we show our true colors? While Isabelle runs around France and Spain helping pilots, Viann tries to help her Jewish friends and their children and we all know what happened to the Jews during the war. (To be perfectly honest, though I enjoyed this story, even got teary eyed at times, I must confess I did not get anything new from it.)
I could have done without the hints of romance between Viann and the captain. That is very overdone and I'm never fond of that story line.
I also noticed some strange discrepancies throughout the story. I probably would not have noticed if I didn't have editing experience, but little things such as being told Isabelle sat on Sophie's bed and Viann is talking to her and saying, "You'll sleep upstairs on Sophie's bed" popped out at me often. I'd have liked more details as well about Isabelle's missions. Four men suddenly appear in a town with "I'm deaf.." signs and nobody notices the deaf male population multiplied overnight? I found some things preposterous and perhaps more detail would have made it more believable. At the same time, I found the book way too long and drawn out. Perhaps had the Nazi romance been eliminated, more time could have spent on the more interesting parts.
I'd also be happy not read the words
Mon Dieu
again.
But it was emotional. At times I felt anger, fear, disgust, sadness. The story evoked a lot of different emotions from me and I appreciate that. It takes a fine, skilled writer to create such a roller coaster of feelings.
I received this via Netgalley.