What's the Reading Radar? It's just a list of books that caught my interest in the last week, why they caught my interest, and HOW. Having been an author myself once upon a time, I was always curious about how to reach readers. I type this up every week to share with readers books they may be interested as well and to let the authors know how they're being "discovered".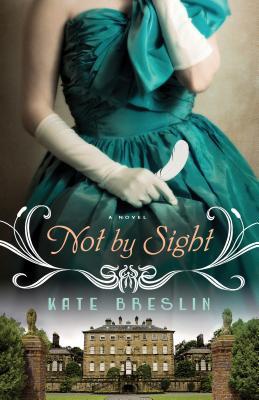 Not by Sight by Kate Breslin
...spotted on Netgalley and had me from the word "suffragette". Say no more. I'm on it!
With Britain caught up in WWI, Jack Benningham, heir to the Earl of Stonebrooke, has declared himself a conscientious objector. Instead, he secretly works for the Crown by tracking down German spies on British soil, his wild reputation and society status serving as a foolproof cover.
Blinded by patriotism and concern for her brother on the front lines, wealthy suffragette Grace Mabry will do whatever it takes to assist her country's cause. When she sneaks into a posh London masquerade ball to hand out white feathers of cowardice, she never imagines the chain of events she'll set off when she hands a feather to Jack.
And neither of them could anticipate the extent of the danger and betrayal that follows them--or the faith they'll need to maintain hope.
***
Spotted via another author I like on Facebook...this time travel series by
Jodi Taylor
has hit my radar. The first is:
Just One Damned Thing After Another
.
A story of history, time travel, love, friendship and tea. Meet the disaster-magnets at the St Mary's Institute of Historical Research as they ricochet around history, observing, documenting, drinking tea and, if possible, not dying. Follow the catastrophe-curve from eleventh-century London to World War I, and from the Cretaceous Period to the destruction of the Great Library at Alexandria.
***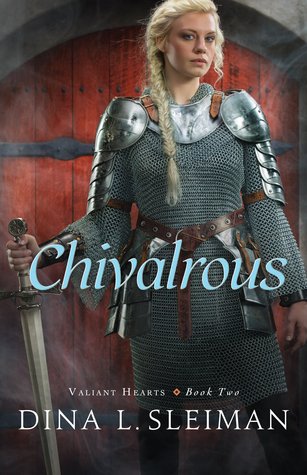 Chivalrous by Dina L. Sleiman
was spotted on NG. Naturally, I must read this. Woman knight. Nuff said.
Strong and adventurous Gwendolyn Barnes longs to be a knight like her chivalrous brothers. However, that is not an option for her, not even in the Arthurian-inspired Eden where she dwells. Her parents view her only as a marriage pawn, and her domineering father is determined to see her wed to a brutish man who will break her spirit.
When handsome, good-hearted Allen of Ellsworth arrives in Edendale searching for his place in the world, Gwendolyn spies in him the sort of fellow she could imagine marrying. Yet fate seems determined to keep them apart. Tournaments, intrigue, and battles--along with twists and turns aplenty--await these two as they struggle to find love, identity, and their true destinies.