Spotted on Goodreads Giveaways:
Touched With Fire by Christpher Datta
. It's apparently based on a real woman and def on my wishlist. You'll see why once you read the blurb... *This is also on Shomeret's to read and wishlist. We have similar taste. Perhaps there will be a joint review in the future.*
Touched With Fire is a novel of the Civil War inspired by the true story of Ellen Craft.
Ellen Craft is property, in this case of her half-sister Debra, to whom she was given as a wedding gift. The illegitimate daughter of a Georgia plantation owner and a house slave, she learned to hate her own image, which so closely resembled that of her father – the same wiry build, the same blue eyes, and the same lily-white skin.
Ellen lives a solitary life until she falls, unexpectedly, in love with a dark-skinned slave named William Craft, and together they devise a plan to run North. Ellie will pose as a gentleman planter bound for Philadelphia accompanied by his "boy" Will. They make it as far as Baltimore when Will is turned back, and Ellie has no choice but continue. With no way of knowing if he is dead or alive, she resolves to make a second journey—South again. And so Elijah Craft enlists with the 125th Ohio Volunteers of the Union Army. She will literally fight her way back to her husband.
Eli/Ellie's journey is the story of an extraordinary individual and an abiding love, but also of the corrosive effects of slavery, and of a nation at a watershed moment.
***
Spotted on GR giveaways and on my wishlist for certain:
Maplecroft by Cherie Priest
. It sounds delightfully spooky and is narrated by "Lizzie Borden".
The people of Fall River, Massachusetts, fear me. Perhaps rightfully so. I remain a suspect in the brutal deaths of my father and his second wife despite the verdict of innocence at my trial. With our inheritance, my sister, Emma, and I have taken up residence in Maplecroft, a mansion near the sea and far from gossip and scrutiny.
But it is not far enough from the affliction that possessed my parents. Their characters, their very souls, were consumed from within by something that left malevolent entities in their place. It originates from the ocean's depths, plaguing the populace with tides of nightmares and madness.
This evil cannot hide from me. No matter what guise it assumes, I will be waiting for it. With an axe.
***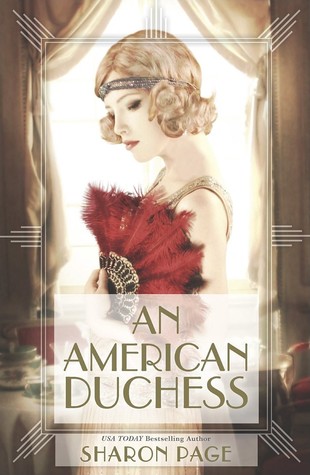 Spotted also on GR Giveaways, I want to read
An American Duchess by Sharon Page
.
Set on a crumbling English manor estate during the height of the Roaring Twenties, an American duchess must decide how much she's willing to risk for the life she truly desires…
It's 1922, and New York heiress Zoe Gifford longs for the freedoms promised by the Jazz Age. Headstrong and brazen, but bound by her father's will to marry before she can access his fortune, Zoe arranges for a brief marriage to Sebastian Hazelton, whose aristocratic British family sorely needs a benefactor.
Once in England, her foolproof plan to wed, inherit and divorce proves more complicated than Zoe had anticipated. Nigel Hazelton, Duke of Langford and Sebastian's older brother, is as austere and imposing as the family's ancestral estate. Still reeling from the Great War, Nigel is now staging a one-man battle against a rapidly changing world—and the outspoken Zoe represents everything he's fighting against.
When circumstances compel Zoe to marry Nigel rather than Sebastian, their heated quarrelling begets passion of another sort. But with Nigel unwilling to change with the times, will Zoe be forced to choose between her husband and her dreams?
***
The below are titles on Shomeret's wishlist:
Where the Carnies Are by Kayla Curry
. Why? She has a strong interest in circuses and carnivals.
Olive is having a very bad day. She caught her boyfriend cheating on her, she lost her job, and she stumbled into a portal leading to a secret carnival kingdom which she can't escape. The good news is she meets an eccentric, but stunningly handsome knife thrower. The bad news is she can't go home for another two months. The world she lands in is full of sideshow characters, terrifying amusement rides and her biological parents' past. She was born a carny, but raised as a normal human. Magic lives in her blood, but it hasn't reached her heart. To find out who she really is, and why carnies are disappearing, Olive must deceive the king with the help of Alex the knife thrower. Olive and Alex play a dangerous game with their emotions when they decide to have a fling during Olive's stay. They both lead very different lives and being together would mean one of them giving up the life they've always known. Tricks and traps are around every corner in this kingdom. Few can be trusted and Olive will need all the help she can get to make it through unscathed.
***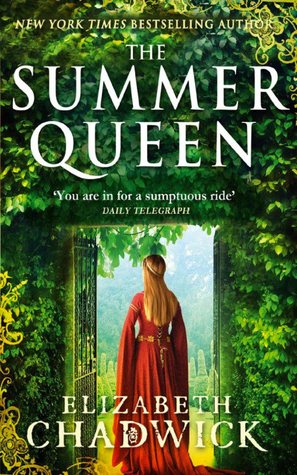 The Summer Queen by Elizabeth Chadwick
. Eleanor of Aquitaine is a 12th century icon who has fascinated readers for 800 years. But the real Eleanor remains elusive.
This stunning novel introduces an Eleanor that all other writers have missed. Based on the most up-to-date research, it is the first novel to show Eleanor beginning her married life at 13.
Overflowing with scandal, passion, triumph and tragedy, Eleanor's legendary story begins when her beloved father dies in the summer of 1137, and she is made to marry the young prince Louis of France. A week after the marriage she becomes a queen and her life will change beyond recognition . . .